Reflejos Flamencos, the family flamenco duo turned trio, has studied and performed Spanish music and dance for over twenty years with many of Spain's top artists. In 2010 they formed FlamencoTULSA in their native Oklahoma. Flamenco TULSA's purpose is to celebrate flamenco and the Spanish arts and to explore and share the rich multi-cultural heritage of these arts as well as the impact they continue to have on the world. This is done through classes, educational opportunities, performances, and other community events.
Our vision is to build a thriving, supportive, and culturally sensitive community that affects positive change through the Spanish arts; to promote global education by providing Spanish arts education programs and scholarships for children and adults; to foster cross-cultural connections, individual creativity, artistic expression, and collaboration in our community through high quality shows and exhibitions and world class workshops and performances from top international artists; to partner with other organizations that share the common goal of making a positive difference in people's lives.
---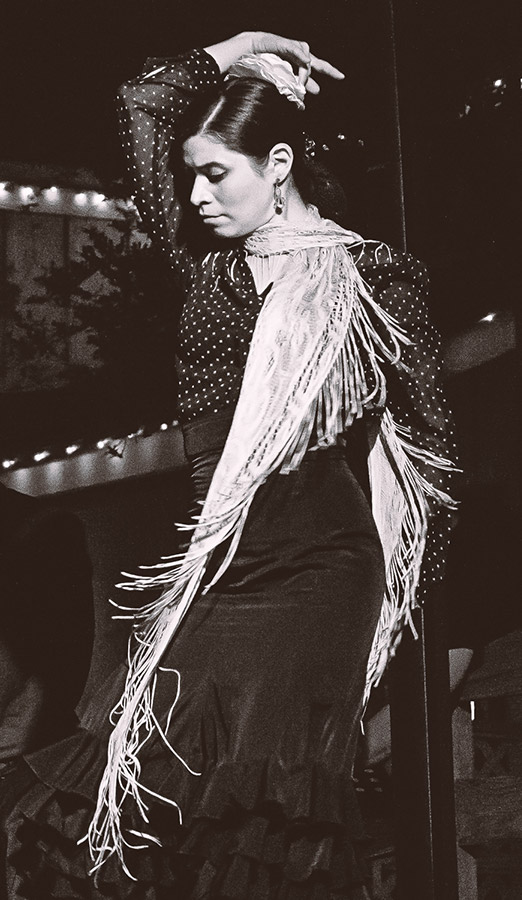 Lexi Allen
Lexi Allen has grown up with flamenco music and began her formal dance training at age five. At the age of seven, she began performing flamenco with her father, guitarist Johnny Beard. From an early age Lexi's dance ability and natural grace were recognized by her instructors. Lexi was chosen by internationally acclaimed flamenco dancer, Maria Benitez to be a soloist at many of her annual flamenco presentations.
In addition to flamenco, her dance studies include ballet, Spanish classical, and modern. Lexi has studied and performed flamenco with many of Spain's leading flamenco artists. After returning from studying in Seville, Lexi was invited to teach flamenco dance with the Maria Benitez Institute for Spanish Arts in Santa Fe, NM for the 2005 Flamenco Workshop.
Lexi has served as guest choreographer and professor of dance at Oral Roberts University and currently teaches flamenco dance with FlamencoTULSA at the South Tulsa Dance Co. and the Liggett Studio. She loves teaching and performing with Reflejos Flamencos, the group she co-founded with her father, Johnny Beard, and now includes her husband, Dylan Allen.
Along with her passion for sharing the Spanish culture and flamenco with others through classes and performances, Lexi is also proud to serve as a member of the Tulsa Global Alliance, an organization dedicated to increasing global awareness, understanding and opportunities in Northeastern Oklahoma.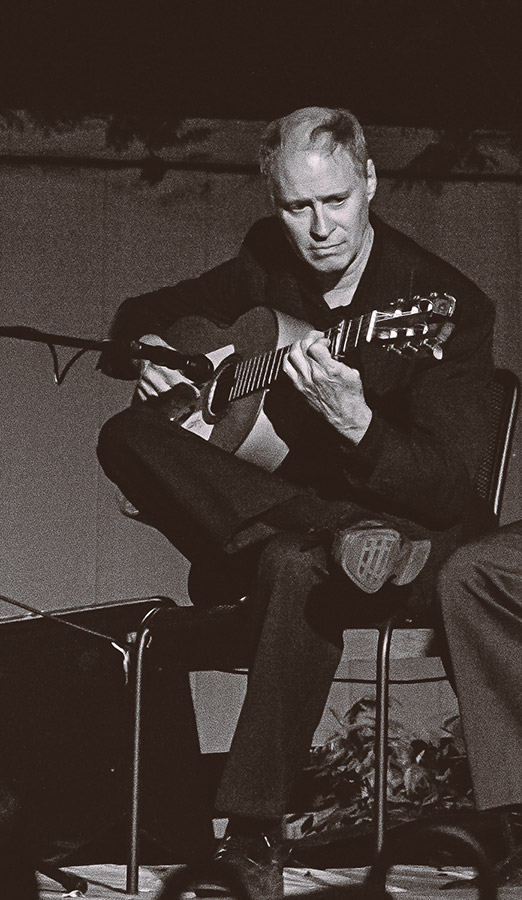 Johnny Beard
Johnny Beard has been playing the guitar for over forty years. Over the years he has worked with many top flamenco performers. He studied with well known musicians such as René Heredia, Roberto Castellón, Pedro Cuadra, Jose Valle Fajardo "Chuscales", Antonio Andrade and other guitarists in Spain. He has performed at many of Maria Benitez's annual flamenco festivals. Johnny is delighted to teach and perform with daughter Lexi and Reflejos Flamencos, in venues around the country and at many local events including the Mayfest and OK Mozart International Festival.
Johnny's participation and contribution to the Tulsa arts community encompasses the visual arts as well as the performing arts. He is a member of the Tulsa Arts Coalition and has entertained countless children with lecture demonstrations in schools around the state through the Arts & Humanities Council of Tulsa's Artists in the Schools program. In 2004 Johnny and Reflejos Flamencos performed for the Tulsa Performing Arts Center's Summerstage 2004 to a packed theatre. Johnny, also an expert craftsman, builds flamenco guitars and cajones.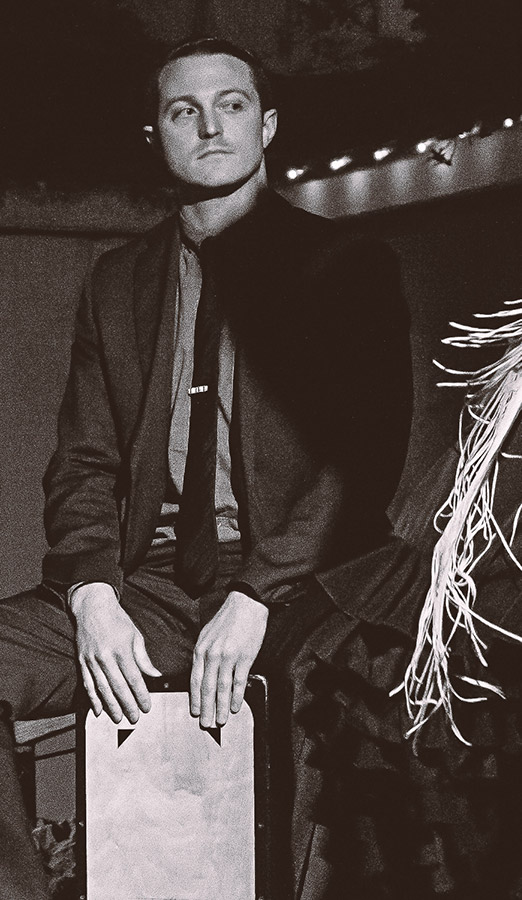 Dylan Allen
Dylan Allen began playing acoustic guitar and later studied flamenco guitar with Joaquín Gallegos and Johnny Beard. His sharp ear for rhythms enabled him to easily transition to percussion instruments like the djembe and the flamenco cajón. He has been influenced by such artists as Francisco Javier Orrosco "Yiyi" and Guillermo McGill. He furthered his knowledge of the Spanish culture through his travels to the Spanish cities of Seville and Madrid. Dylan draws from a diverse musical background and approaches flamenco with an appreciation for the traditional structure as well as for modern musical influences. He is happy to join Reflejos Flamencos as their flamenco percussionist and second guitarist.